Reports
Reports in a file
A report frame is a word processor with more capabilities. Most importantly, it can have calculations, which are covered in Calculations.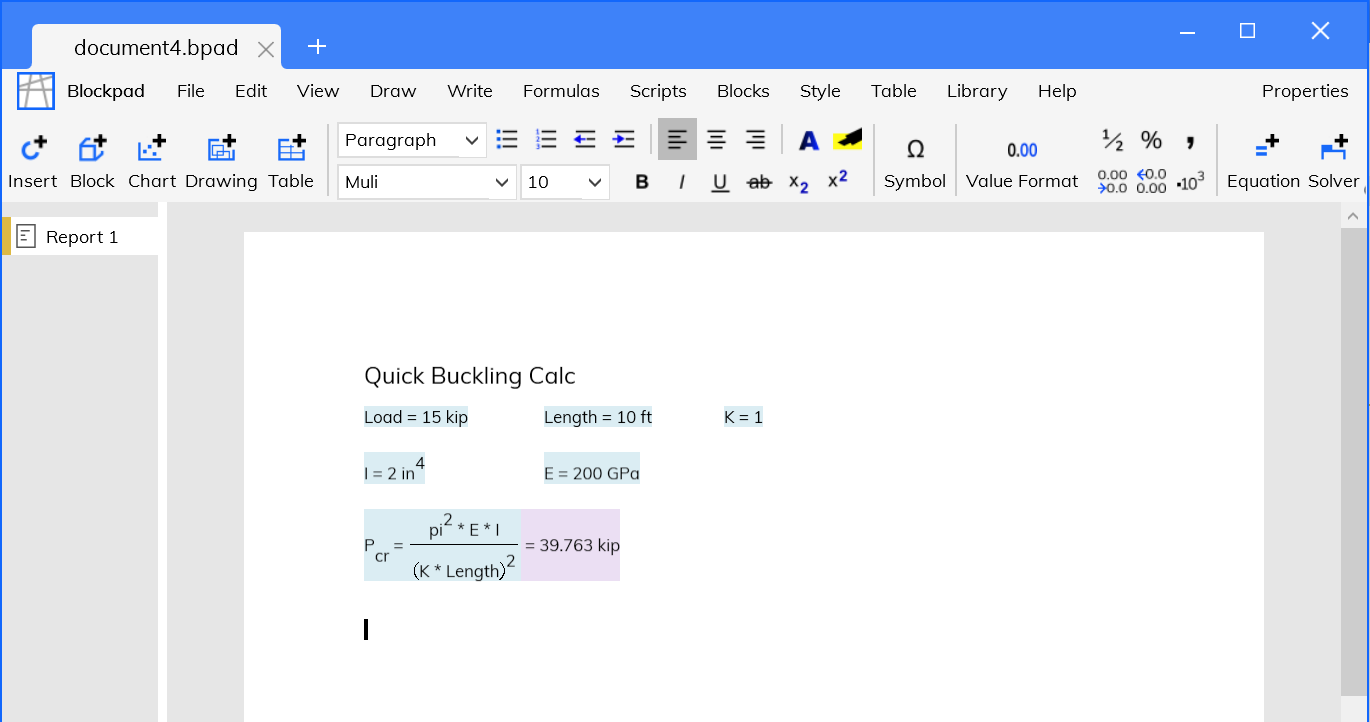 Insert a new report into a file:
Click the insert button.
Select Report.
Click OK.
Most of the basic editing features of a word processor are here, like different fonts, bold, underlined, italic, strikethrough text, and more. Change these text properties by using the toolbar or the properties window.

Reference values from other reports in a file
You can also reference values from other report frames or spreadsheets in your calculations.
Reference a value from another report or spreadsheet:
Start a dynamic equation.
With the equation open, navigate to the value and click it.
Finish the formula and press enter.
You can also use the copy reference tool.