File Object Type
Built-in
---
A Report is the frame type for a word processing document in Blockpad.
From an empty Blockpad tab, you can start a blank document by clicking the New Report icon.
You can use a Report like any word processor. You can also fill a report with calculations, embedded drawings, and tables that are like mini-spreadsheets.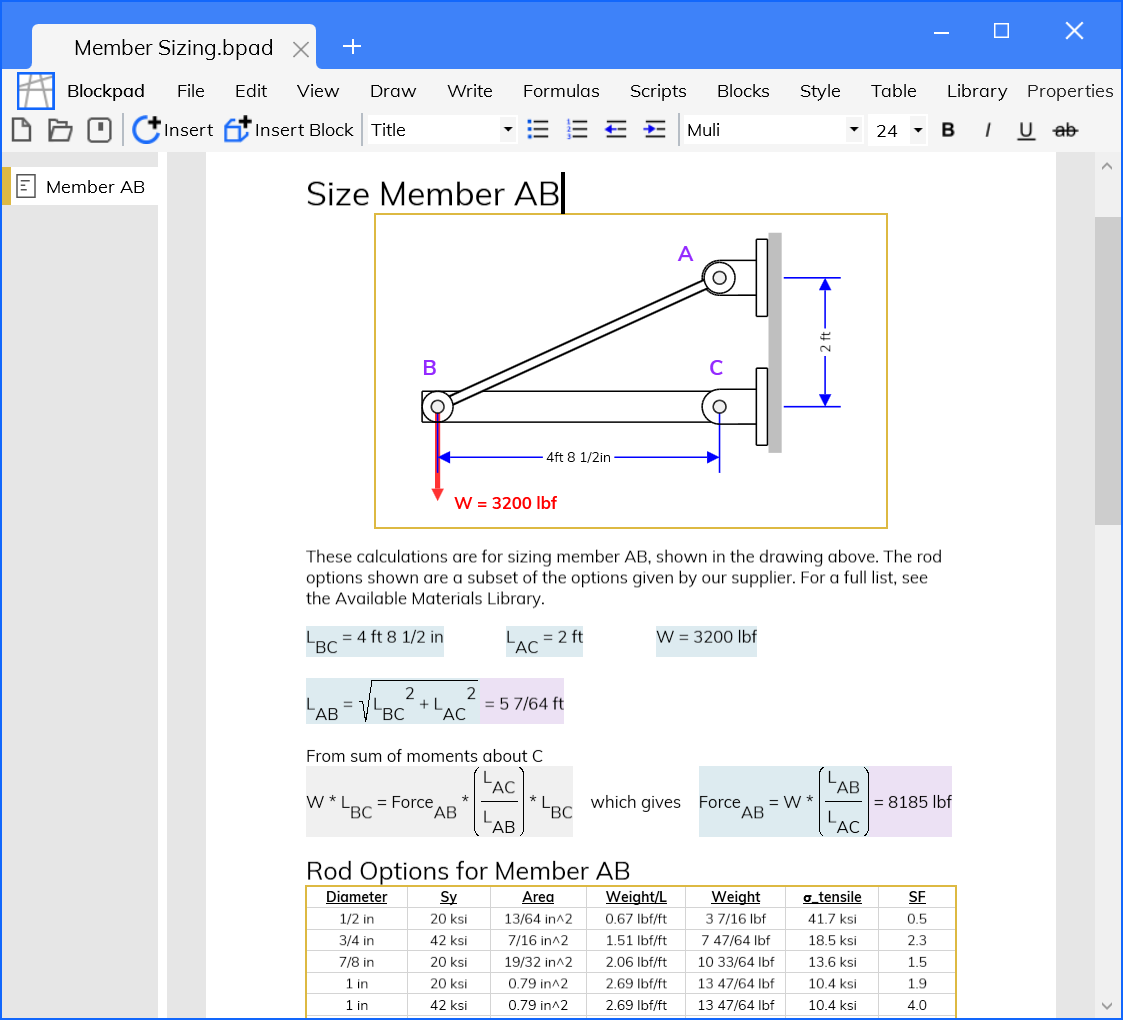 Add a report top level frame to a file:
Select the insert tool.
Choose Report.
Click OK.
Another option:
Hover over the top level frame list on the left side of the window.
Click the "+" that appears.
Select Report.
See also: